Lecturing at the 45th annual RSSDI conference 2017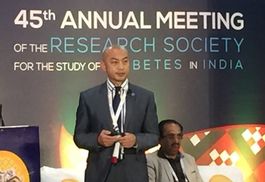 As an international faculty member, Dr. Chi was invited for a lecture titled "Glucagon in Diabetes and beyond" at the 45th Annual Meeting of the Research Society for the study of Diabetes in India. This lecture has brought together convincing scientific and clinical evidence to the audience on the errors in insulin centric diabetes approach. Glucagon, termed as "Elephant in the Room", has tremendous implication on the regulation of energy transformation and its dysregulation has been proven to be pivotal to diabetes and its complications. In addition, the role of glucagon is far beyond diabetes. It has direct impact on cancer and various life threatening diseases as well as aging.
---
Change the face of medicine lecture in China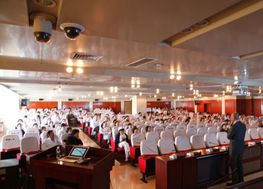 Dr. Chi was invited for a scientific lecture at the General Military Police Hospital in China. This lecture titled "Change the face of medicine starting from diabetes" sent a disruptive shocking message to the medical doctors on the need for a renewed view on diabetes and medicine. Today China is ranked as the biggest diabetes country with rapid growth on cancer and other life threatening diseases. Rather than going through the traditional way of look at diseases at micro level, Dr. Chi presented audience took audience to the fundamental aspects of life, energy, cellular respiration and human evolution with medicine. The spin of knowledge in various fields and mounting evidence piled from scientific and medical findings were a great learning for the audience and he was asked for another lecture on his next visit to China.
---
2nd European Kriya Yoga Meditation Workshop Paris 2017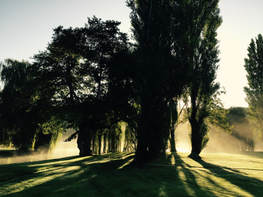 Once again, the Kriya Yoga Workshop in Paris was an amazing spiritual journey at the holy St. Georges in Paris. Through the five days of meditation and yoga practice, Dr. Chi has entered into a new spiritual dimension where his call on life has been answered. This experience has further strengthened his pursuit for enlightening people with knowledge, science, spiritual practice and technological intervention.
---
Embrace crystal energy into Channel Biomedical
Subaph Jot is a yoga master from China who is also a practitioner of Kundalini Yoga, Crystal Bowl healing, Pansori Sound healing and a creator of energy charged crystal necklace. Dr. Chi has been invited to give lecture and demonstration on sound healing at her anti-gravity yoga course in Beijing. Now the concept of utilizing energy charged crystal necklace to facilitate wellbeing has been incorporated in the portfolio of Channel Biomedical Group together with Nature Sounds created by the Society of Harmonic Science, Monochromatic lights and Airnergy Healing.
Introducing Sound Healing to Zhi Yin Tang in China
Joined by Mr. Kita (President of Harmonic Science Society) and Nina (Harmonic Sound Singer and Senior Sound Healing Instructor and Therapist), Dr. Chi was invited for a lecture and demonstration on sound healing at Zhi Yin Tang in China. Zhi Yin Tang is a pioneer society in China which specialized in promoting wellbeing through cultivating ancient Chinese music and instruments. This organization has broadened their horizon by cultural and music exchange with international art societies and elite artists around the world. Their theater in Beijing conducts various art and music events every week and has gathered the best artists in this field from China.
Sound Healing Workshop at Sea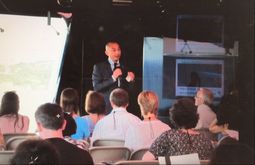 Together with the President of Harmonic Science Society (Mr. Kita) and 12 top Sound Healing Therapists from Japan, Dr. Chi has hosted the Sound Healing Workshop at the holistic healing cruise 2017. In addition, he has demonstrated the use of Alfa Fractal Dynamic Analysis System to provide real time health assessment and bio-feedback on the response on sound healing during afterwards healing sessions throughout the entire week. Amongst treated participants, there were also invited key speakers and health experts on the cruise. They were all impressed with his scientific view and approach on health management which goes beyond the boundary of medicine.
---
Harmony Expo Sweden 2017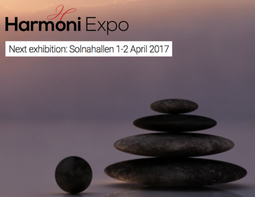 Channel Biomedical Group has been an active participant of the Harmoni Expo in Sweden for the past two consecutive events in 2016. Coming into the first Spring event in 2017, Dr. Chi has been invited as an official presenter at the conference. For the two-day event, Dr. Chi will give a serial of lectures titled " Be The Awakened One: Understanding Life" and "Be The Awakened One: Ultimate Wellbeing".
​
In addition, Dr. Chi will host an one hour workshop lecture on " Quantum Wellbeing Concept: From Infinity To Eternity". He will use this opportunity to introduce his holistic health and spiritual wellbeing management method. Channel Biomedical Group will also take an exhibition booth at this Expo to allow audience to experience some cutting edge products for themselves.
---
Holistic Healing Cruise 2017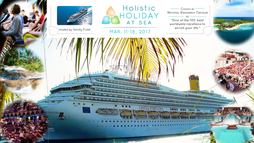 The vegan holiday at sea from Miami has been recognised as one of the best holistic healing holidays in the world by National Geography (Youtube video clip at the bottom of this page). Partnering with The Society of Harmonic Science, Dr. Chi will be involved in the education and healing sessions with sound healing.

In addition to this well established treatment on this cruise in the past years, Dr. Chi will present with his holistic management concept. His quantum life concept involves scientific education, real time health assessment through fractal bio-analysis and thereafter quantum based technologies for optimal wellbeing.
---
1st European Kriya Yoga Meditation Workshop Paris 2016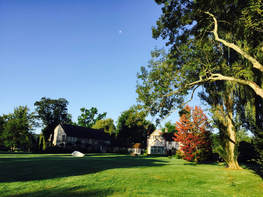 The five days Kriya Yoga Meditation workshop guided by Master Kambiz Naficy, founder of Joy of Life Organization, was taken place in the most beautiful spiritual place of St. Georges in Paris. During this workshop, Dr. Chi conducted full fasting without food or water and had experienced the most amazing spiritual enlightenment under the guidance of Master Kambiz. The spiritual journey has taken him to the sight of truly oneness where mountains, rivers, trees all merge into his own body, the serpent and thousand paddles of lotus. By witnessing the spiritual world with his own practice, Dr. Chi has truly found the unity in his scientific understanding and metaphysics of life.
---
Guest lecturer at the AGEs Congress in Netherlands 2016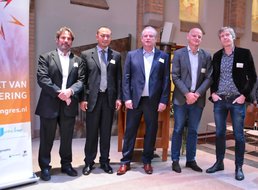 The first AGE Congress was hold in the Netherland in November 2016. Dr. Chi was invited to give a lecture at this unique conference for the promotion on understanding advanced glucagon end products (AGEs).
​
Today AGEs is termed as "The darkest Secret of Life" in the scientific community yet the awareness on this
pivotal substance in extremely low amongst the medical practitioners and scientific researchers. There is a
urgent need for medical professionals to understand its caustive role in the development of many life
threatening diseases such as diabetes, renal and cardiovascular diseases, as well as other ageing related
diseases.
---
Visiting The Art of Living Head Office in Bangalore, India
Lecturing on AGE Summit in Japan in 2015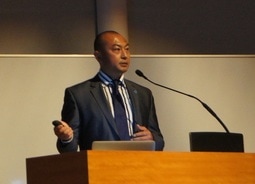 For the second consecutive year, Dr. Chi was invited for a scientific lecture at the AGE Summit in Japan. His lecture on AGEs and Glucagon-centric Diabetes challenges the current view on diabetes and the medical practice on insulin treatment.

Today insulin is probably the best researched, clinical used, pharmaceutically produced and scientifically studied substance in the medical history with an annual sales of around $ 30 billions around the world. A simple question for people to think about is how come diabetes, an extremely rare disease back in the early days, has become a pandemic crisis with such a wonder drug in action? It is time for us to challenge our fundamental understanding on human physiology and the development of diabetes.
---
Meet us at the 11th Anti-aging Medicine World Congress 2013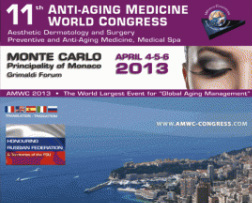 For the very first time, Channel Innomatrix has entered the central stage at the upcoming 11th Anti-aging Medicine World Congress in Monte Carlo. Given the innovative nature of our product portfolio coupled with renewed scientific concepts, there is no better place to make the grand appearance than this prestige world congress. We look forward to provide live demonstration and on site answering any questions relate to those cutting edge products in our portfolio.

Please save the date on your agenda and come to see us at booth number R2!


---
Chairing World Congress of Diabetes and Endobolism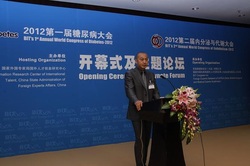 At the most recent BIT's 1st World Congress of Diabetes and 2nd World Congress of Endobolism 2012 in Beijing, Dr. Chi was honorably invited to chair the opening ceremony and plenary keynote session for the joint conference. This event was supported by the Chinese Council for the Promotion of International Trade and attracted audience from over 29 countries representing academia, pharmaceutical industry and government regulatory agencies.
---
Keynote speech at 1st World Congress of Diabetes 2012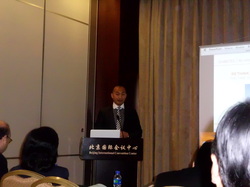 At the BIT's 1st World Congress of Diabetes, Dr. Chi delivered a keynote speech titled "Diabetes new insights and emerging biomarkers". The presentation highlighted some latest development and understanding on the fight against diabetes and advocated renewed attention on some emerging biomarkers.
---
Scientific presentation at 2nd World Congress of Endobolism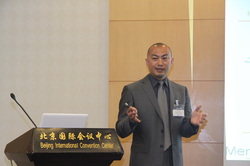 At the BIT's 2nd World Congress of Endobolism, Dr. Chi delivered a scientific presentation titled "Rethink our view on diabetes". The essential message was to challenge the conventional diagnose and management of diabetes and to encourage a different approach towards diabetes research and management.
---
Guest lecturing at A-Star Science conference in Singapore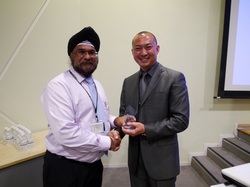 At the A-Star Science & Technology Festival 2012 in Singapore, the Managing Director of Channel Innomatrix was invited for a guest lecture titled "Embracing Emerging Biomarkers". This annual event brings together researchers and vendors from the life science industry and is supported by the Biomedical Research Council of Singapore.
---
International collaboration between USA and China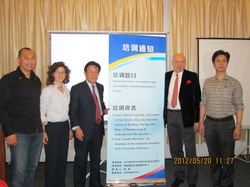 Together with Prof. U. Cornelli (President of International Collaboration on Oxidative Balance Society) from Loyola University Chicago in USA, Dr. Chi visited the Medical University of China in Shenyang for a Master course on oxidative stress. This seminar was a joint effort initiated by Prof. Cornelli and Academician & Prof. Hongduo Chen (Vice Principal of the Medical University of China) for research collaboration between two universities on the topic of oxidative stress related diseases.
---
Seminar at national hospital in Taiwan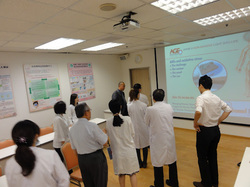 Facilitated by local partner in Taiwan, the Managing Director of Channel Innomatrix visited one of the major academic hospitals in Taiwan. This visit was featured with scientific discussion on advanced glycation endproducts and diabetes. Following the presentation, Dr. Chi had demonstrated the use of AGE Reader on assessing cardiovascular risk and diabetes.
---
Live demonstration at international conference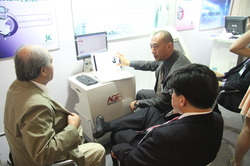 In collaboration with local distributor, the Managing Director of Channel Innomatrix participated an international exhibition and conducted live demonstration on risk screening with AGE Reader. Advanced Glycation End-product is termed as the darkest secret of life in scientific community. Studies has demonstrated it is one of the most powerful single predictor on various life threatening diseases including diabetes and its complications, renal and cardiovascular diseases. It is also the major contributor on ageing.
---